Opplev verden – utgjør en forskjell!
Bli en global disippel gjennom 4,5 måneder praksis i utlandet, tett oppfølging og veiledning både før, under og etter utenlandsoppholdet.
+

Utgjør en forskjell


+

Et år i team


+

Solid forberedelse og oppfølging


+

Ingen undervisningstimer i utlandet – kun praksis og språkkurs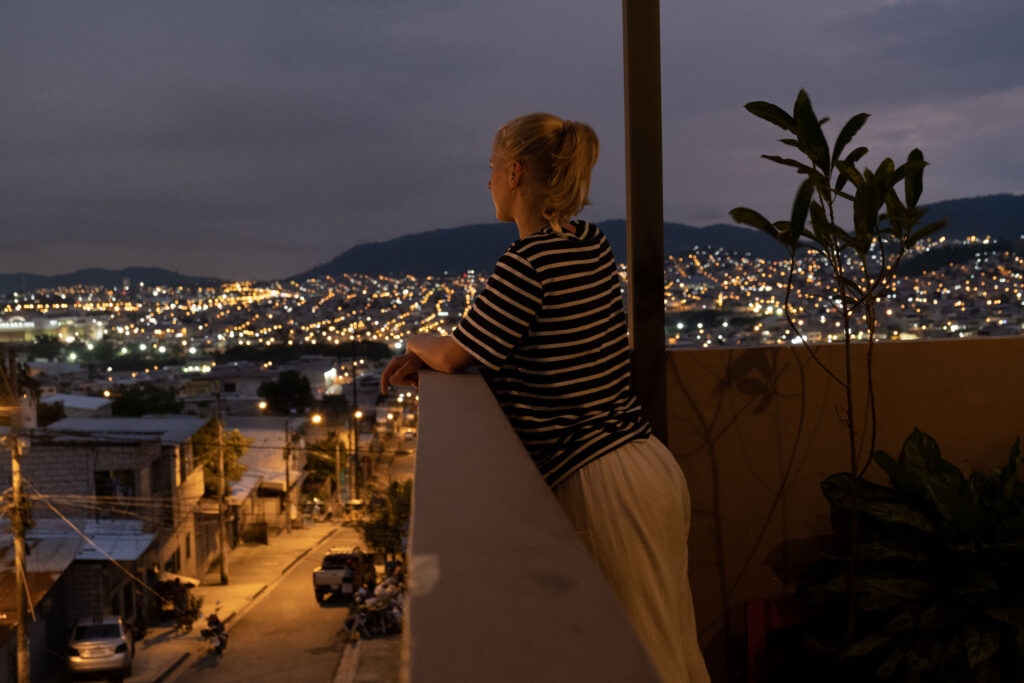 Skoleåret på Global disippel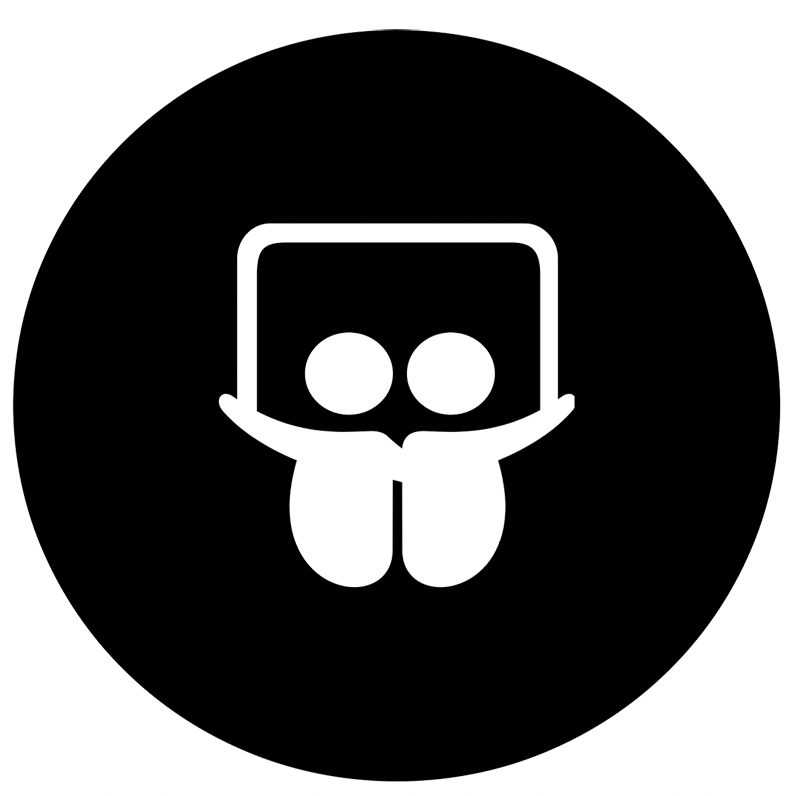 Forberedelse
2,5 måneder
Undervisning, fellesskap, menighetsliv og forberedelser på skolen.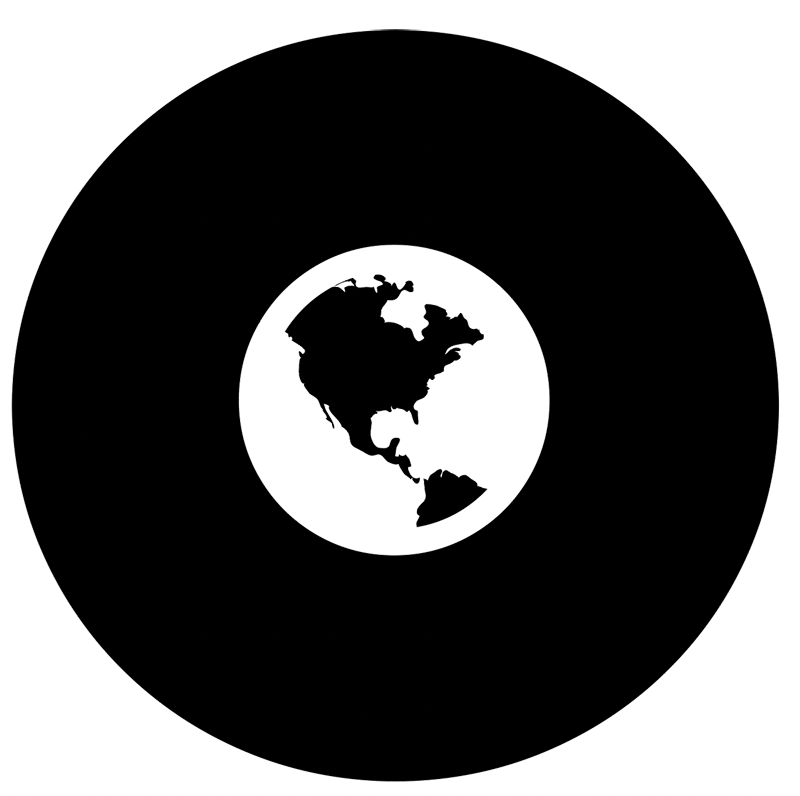 Praksis i utlandet
4,5 måneder
Bety en forskjell og bli forandret! Teampraksis i utlandet og møte med en fremmed kultur.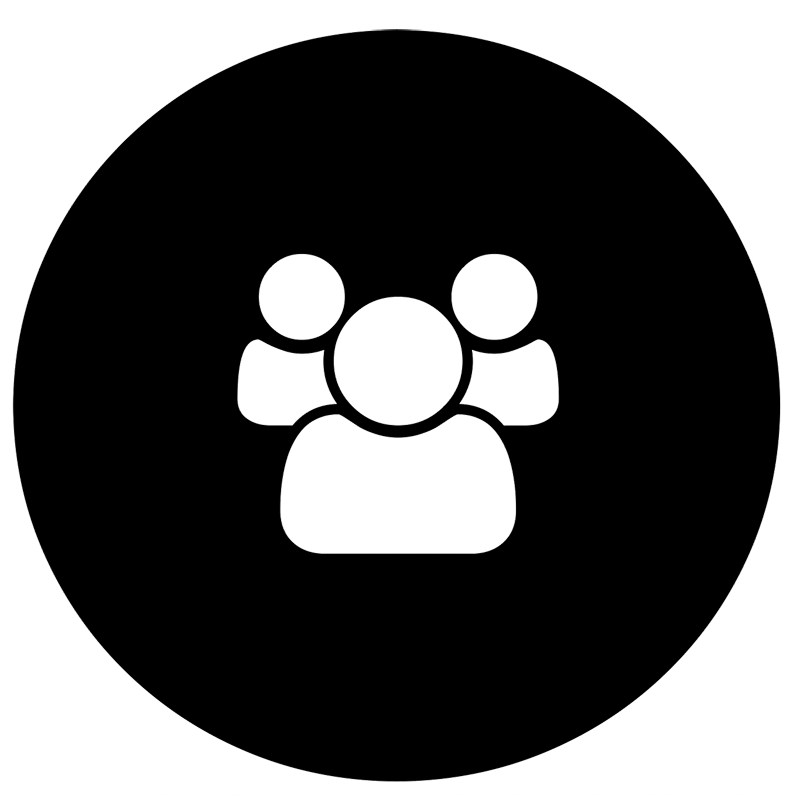 Refleksjon
2,5 måneder
Møt resten av klassen etter uteoppholdet og få mer undervisning.
Hvor vil du reise?
Asia – Barnehage, IT og undervisning
Sør-Amerika – Undervisning på indianerskole
Afrika – Barnehage og arbeid blant kvinner
Asia – Dagsenter for gatebarn og undervisning
Asia – Bring evangeliet videre gjennom relasjonsbygging
Barn, studenter og kirkevekst – Asia
Bring håp til unge mennesker i slummen – Afrika
Gi håp til flyktningebarn og unådde folkgrupper
Undervisning, kvinner og funksjonshemmede – Asia
Reis og formidle hva Gud gjør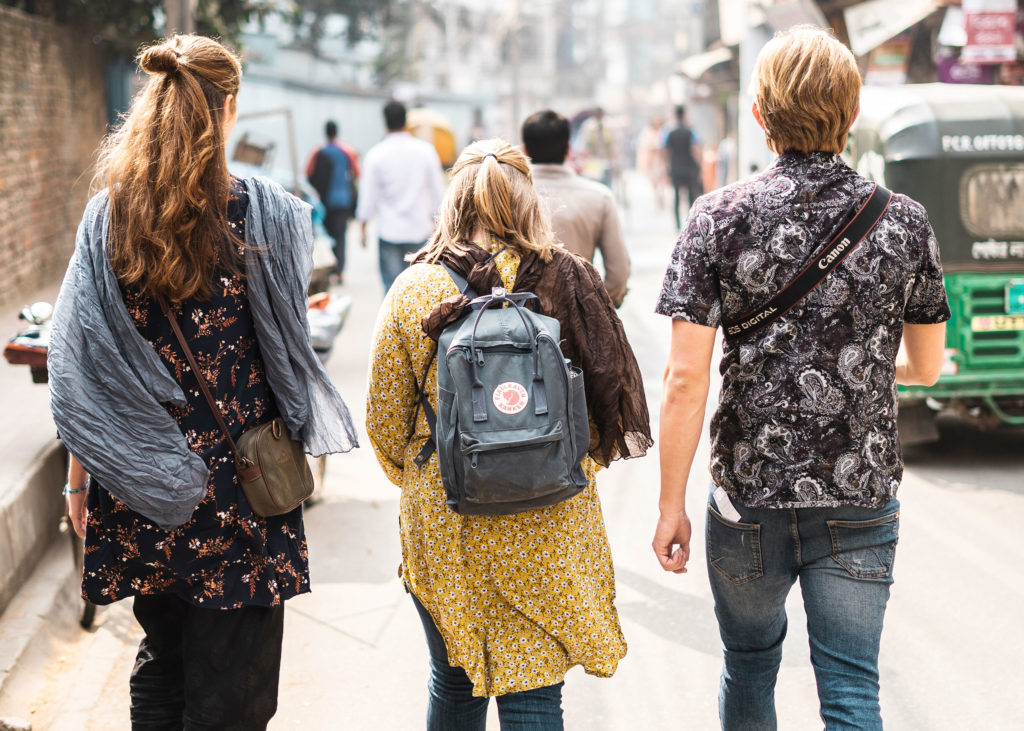 Teamfordeling
Du blir tildelt et praksisteam på bakgrunn av hvilke land du ønsker deg når du søker om plass. Vi sørger for at du ikke kommer på team med mange som du kjenner fra din tidligere skole, og at det alltid er minst to personer av samme kjønn på team.
Størrelsen på teamene vil variere noe fra land til land, men vanligvis vil teamene være på fire eller fem personer. Da har du flere personer å spille på, og teamet blir samtidig ikke for stort til at det blir vanskelig å komme inn i den lokale kulturen.
Det er ikke bare-bare å fungere med mennesker man knapt kjenner i en annen kultur, men vi bruker mye tid før utreise på å etablere et godt samspill og god kommunikasjon i teamene.
Livet som en global disippel
Skolehverdagen på høsten kjennetegnes av forberedelser til utreise. Dette betyr at vi tilbyr solid bibelundervisning, at vi snakker om disippelliv, og at vi går gjennom viktige tema som misjon, kommunikasjon og interkulturell kompetanse.
Undervisningen er delt inn i syv ulike fag, men vi vet at liv og lære går hånd i hånd. Derfor vil man på Global disippel få veiledningssamtaler gjennom året, i tillegg til at man allerede i Trondheim får mulighet til å tjene i interkulturell kontekst.
Når vinteren kommer til Norge reiser du og teamet ditt til et helt annet sted i verden. Der blir dere tatt imot av en lokal mentor, dere får språkkurs og skal jobbe på en praksisplass i 4,5 måneder. I løpet av utenlandsoppholdet får dere to uker ferie, der dere kan besøke andre deler av landet – eller kanskje et naboland?
På våren kommer du tilbake til Gå Ut Senteret. Der får du grundig debriefing av viktige og sterke opplevelser, og fullfører skoleåret med fokus på utrustning til disippellivet etter bibelskoleåret.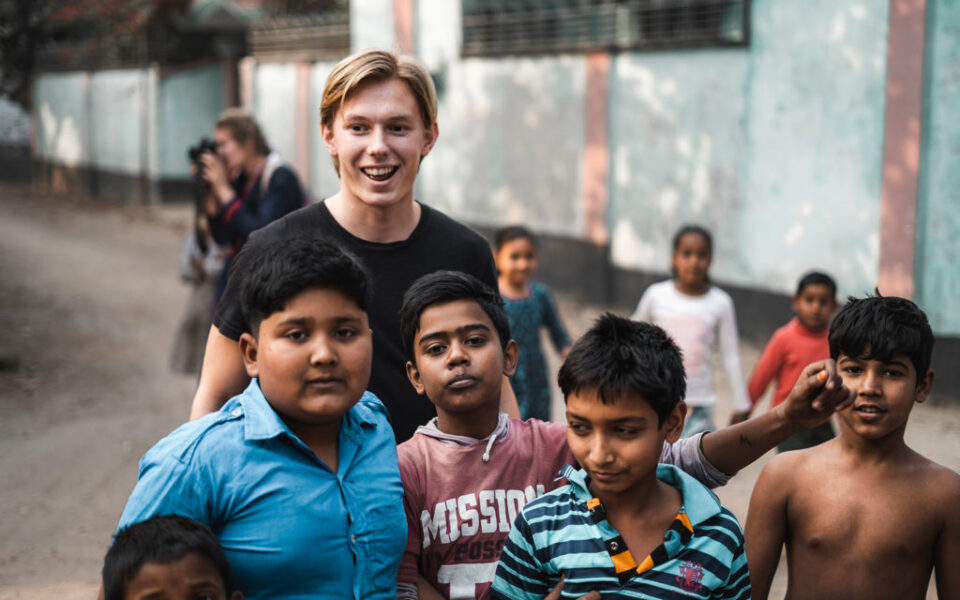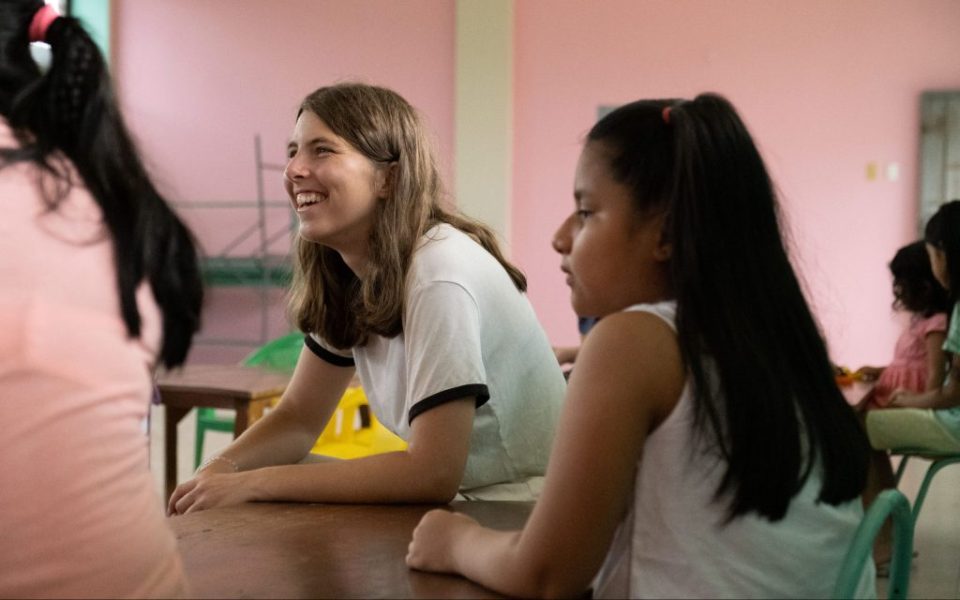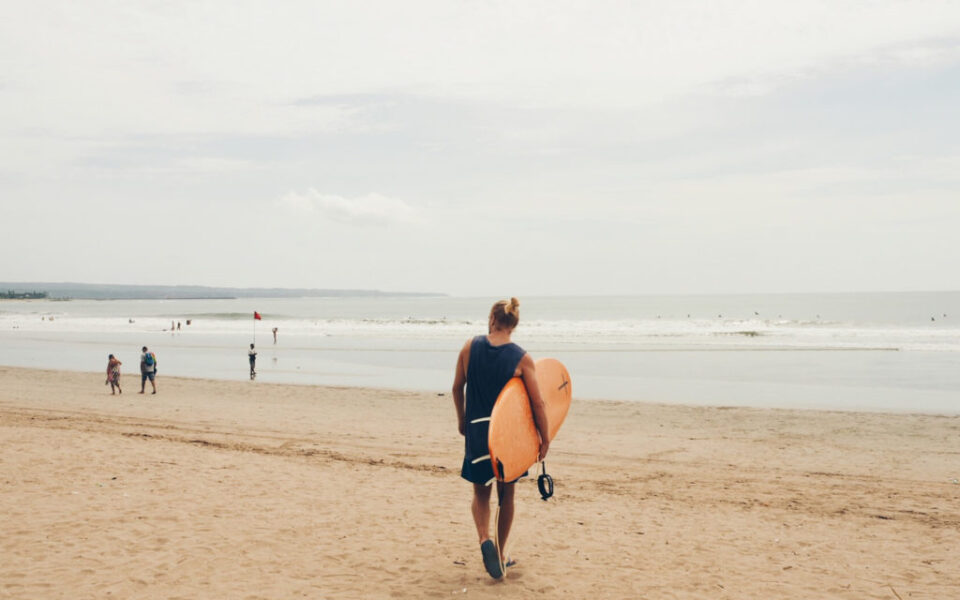 Priser
| | |
| --- | --- |
| Administrasjonsgebyr | 2 000 kr |
| Skolepenger* | 51 000 kr |
| Uteopphold** | 40 000 kr |
| Boutgifter*** | 43 175 kr |
| SUM | 136 175 kr |
* Reduseres dersom regjeringens forslag om kutt i tilskudd for bibelskoler ikke blir gjennomført. ** Kostnader for uteopphold varierer fra land til land.
*** Med forbehold om endring og variasjon i husleiesatser.
Lånekassen
Lånekassen gir inntil ca 175.000 kr i studiestøtte til studenter på Gå Ut Senteret.
Du må selv søke om støtte på lanekassen.no. Søknadsskjema åpnes vanligvis i april/mai.

Over 500 studenter har reist utenlands med team fra Gå Ut Senteret.
«Gå ut i hele verden og forkynn evangeliet for alt som Gud har skapt!»